Yoga, Meditation, Reformer Pilates, Counselling and Consulting
Your Complete Mind, Body and Wellness Destination
Welcome To Shine MindBody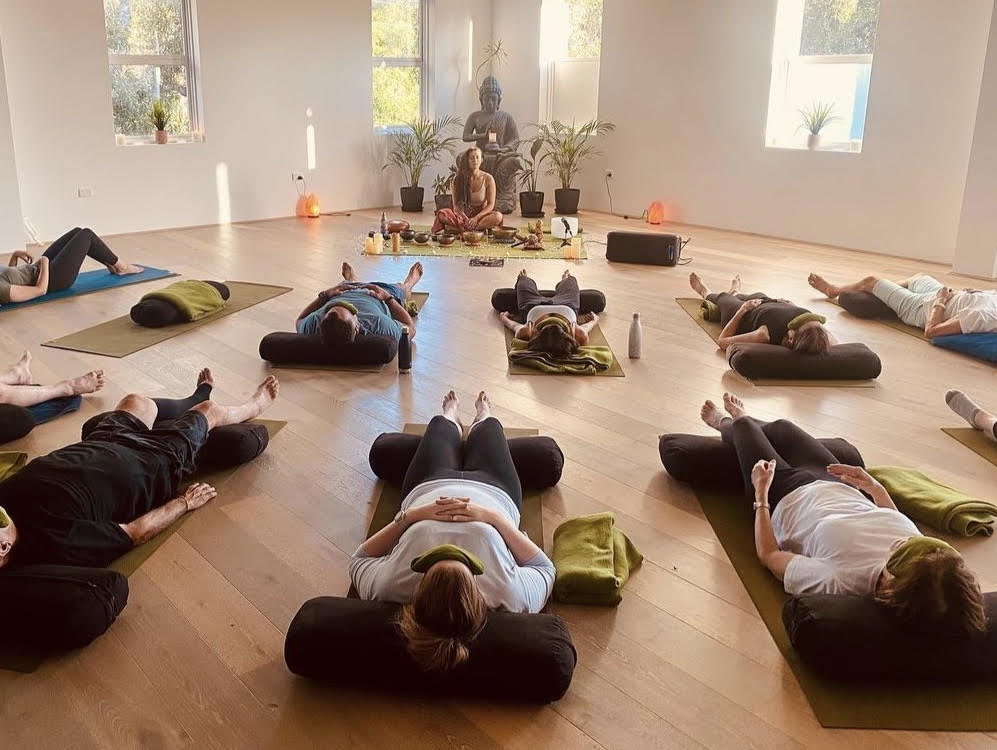 Shine MindBody is a sanctuary in the heart of Nedlands and a one stop destination for all your physical, emotional and corporate wellness needs.
Our stunning studio and consulting rooms are set amongst mature palm trees in the conveniently located Broadway Fair Shopping Centre. 
The studio provides a beautiful open and calming space with daily class offerings including:
Yoga
Meditation
Reformer Pilates
Sound Immersions
Workshops
Corporate Mindfulness Programs
The studio combines consulting and treatment rooms where Shine MindBody provides a team of qualified specialists offering the following services:
Counselling
Psychotherapy
Hypnotherapy
Reflexology
Massage and more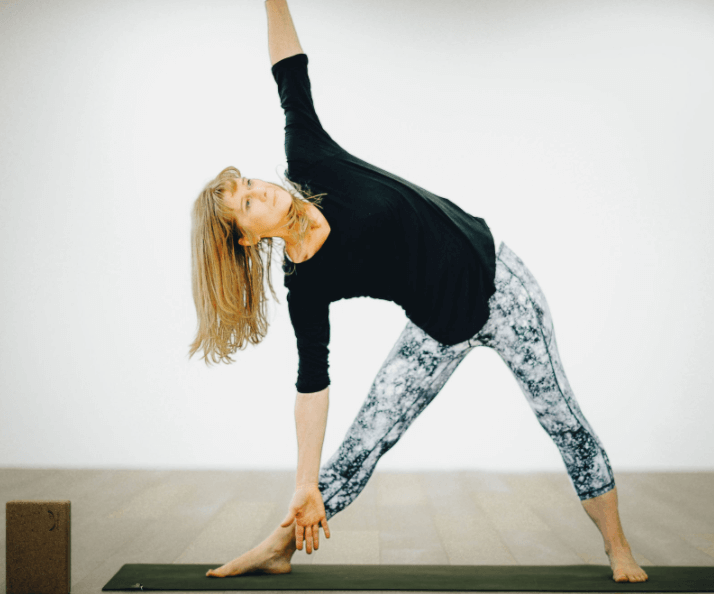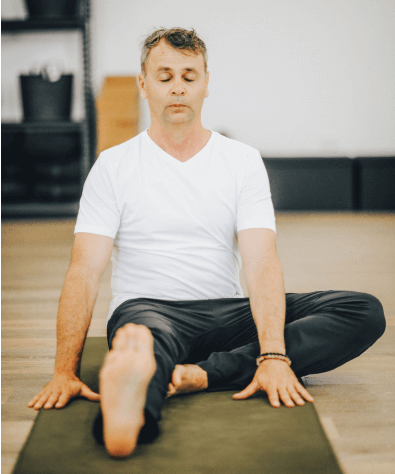 A regular yoga practice provides the physical benefits of greater strength, flexibility and mobility and the mental and emotional benefits of a reduced stress response, increased joy and mindfulness as well as reduction in feelings of overwhelm and anxiety.
A Yoga practice is the perfect antitodote to the stress of modern life.  Our experienced and caring teachers offer classes with a style to suit every body.
Shine MindBody Yoga is for beginners through to experienced yoga practicioners. 
Please use the "Book Online" icon to view our timetable and to secure your place.  
Meditation, Relaxation and Mindfulness
Everyone can learn to meditate, even if you have the busiest of minds. 
We all have the stillness within us and with the Mindfulness Based Stillness Meditation (MSBM) method, you will be quickly on your way to experience many profound changes in the way you live your life.
Shine MindBody offers weekly classes for beginners through to experienced meditators.
There are monthly "Learn to Meditate" courses for beginners and full day workshops so you can start your meditation journey now.
MBSM is the core foundation of meditation and is a practice to help us choose to be more present and guide our mind, health and wellbeing into a state of balance and stillness. 
MSBM using imagery techniques is helpful for managing and relieving pain, sleep disorders, stress and anxiety.
Perfect for today's busy, hectic and over stressed lifestyle.
Shine MindBody is not affiliated with any religious practice or group and we teach a medically and scientifically based meditation technique for improved health and well being.
Our simple 3 step meditation when practiced regularly will guide you to a heightened state of tolerance, focus, clarity, health and an elevated state of happiness.
"I organised 40 of my staff to attend an all day course to learn to meditate through Shine meditation. I was hoping they would be taught some skills to help manage stress. The feedback from them was amazing. Every one of them loved the day and couldn't talk highly enough of the gorgeous Helen and the experience they had. I will definitely be organising a follow up."
General Manager Trevors Carpers 2021
"I attended an all day meditation session with Helen and it was fabulous, informative and welcoming. I consider myself a very amateur meditator and the skills she taught with her kind, gentle and very calming way have been a tremendous help. Her approach towards practicing kindness and gratefulness are so wonderful and her words keep me in check when I lose my way. Thanks Helen…amazing lady. "
"Helen is dedicated and my daughter really benefited from her meditation classes during ATAR exams. Made her relaxed and focused."
"I have been meditating for 20 years and Helen's introduction to and explanation of meditation is the best I have come across. Her approach to gratitude is wonderful. I highly recommend her to anyone wishing to learn meditation and even to those who have come somewhat along the path and wish to enrich their practice"
"Helen is a beautiful, kind soul whose teaching of mindfulness opens the practice to everyone. Her simple 3-step technique is amazing and I am so glad I have had the opportuity to learn fro someone with such empathy and compassion."
"An amazing experience and education. First time meditation. Very impressed with you helen and your ability to connect."
"Amazing experience! I'm feeling relaxed and at peace. I definitely need to use this more. Thank you for teaching me the value of Meditation and Mindfulness." Student 2021
"This is a beautiful studio, very uplifting and welcoming"
"A beautiful Yoga space, with experienced and talented teachers. I feel calm and relaxed here. Janette has worked her magic and created a centre like no other"
"I love this place. Janette creates a relaxing atmosphere and shares her passion for yoga and mindful living. I always walk away feeling rejuvenated. Thanks Janette!"
"Such a beautiful space to practice in. The teachers are knowledgeable and you feel as if they've 'got you', supporting you throughout the whole lesson. Loved it!"
"Beautiful space and Janette is yoga teacher divine"
"Really enjoyed ny Tuesday evening Yin session. Visiting UWA for a week and it was so nice to find this yoga studio tucked away in the Broadway Fair Shopping Centre. Thanks very much for a restorative, mid week class, just what I needed!"
"Restorative yoga – can't believe I have lived without you. Great environment, equipment, best instructor… see you next Friday"
"Beautiful centre with awesome staff….. and students."
"I LOVE this studio!! The teahcers are amazing and the space is so beautiful. Highly recommend! I am going to miss this place when I return to Melbourne. Thanks for being so nurturing."
"What a lovely studio, with aircon, a wonderful teacher who really knows how to deliver the message of yoga! I loved every single minute. So grateful."
"A perfect Friday night of Yin Yoga and sound alchemy. Thank you"